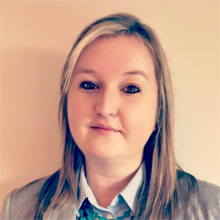 Nicole Keeley
Head of Cyber Security Oversight
Nicole leads the team responsible for regulatory security oversight, for aviation in the UK. Her aim is to have a proportionate and effective approach that enables aviation to manage cyber security risks without compromising aviation safety, security or resilience (with particular focus on critical national infrastructure). Having worked in a variety of industries in various GRC and technical information security roles, she loves the interconnected and diverse nature of aviaiton.
PANELISTS SESSIONS
Virtual Conference Agenda 2020
25 November 2020 | 10:15 - 10:50 | Panel Discussion: Regulatory update and what's coming next?
As the aviation industry continues to battle with the impact of COVID -19, cyber risks to some of the industry's critical assets have continued to evolve and increase. ICAO and IATA have both been continuously working towards developing industry wide cyber security strategies in order to build resilience within the aviation sector.  What are some of the new standards and policies coming up? Join us for this interactive session to get all the regulatory updates about cyber securing the aviation eco system.
Virtual Conference Agenda 2020
25 November 2020 | 15:15 - 15:50 | Panel Discussion: Everyone on the same page: Convergence of cyber security and aviation security
As the aviation security sector increases its dependence on networks and IT technologies, this session will highlight the importance of integrating cyber security within aviation security strategies. Hear about some of the most challenging cyber security risks to airline operation systems, on board systems, aviation security processes and learn how these can be mitigated.