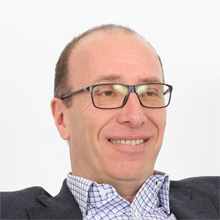 Pascal Buchner
Director ITS & CIO
Pascal Buchner is the CIO of the International Air Transport Association since 2010. Mr Buchner has almost 25 years of experience heading IT organizations in industries that have been transformed by technologies such as the printing industry, the music and entertainment industry and the distribution industry.
He has been driving the transformation of the IATA IT department into a well-recognized fast moving organization supporting the association in the re-mastering of its business processes. After achieving the ISO/IEC 27001:2013 certification in 2014, he has kept developing an comprehensive cyber security strategy aimed at protecting IATA financial systems. Since 2012 he is leading the IATA innovation network helping airlines to grasp the benefits of the digital world.
Pascal Buchner started his career as a developer of military systems and worked for different IT consulting firms in the defense and manufacturing sectors in France.
SPEAKER SESSION
Virtual Conference Agenda 2020
25 November 2020 | 10:05 - 10:15 | Opening keynote by IATA: A cybersecurity roadmap aiming to develop a common vision across the aviation industry
Recognizing the multi-faced and multi-disciplinary nature of cyber security, noting that cyber-attacks can simultaneously affect a wide range of areas and spread rapidly, it is imperative to develop a common vision and define a global Cyber Security Strategy to shape the nature of 'how' the industry responds to the cyber security challenge to remain safe, secure, sustainable and resilient to cyber security risks, while at the same time enabling state of the art digitalization and connectivity of the industry to adapt to the crisis situation in compliance with data privacy regulations.