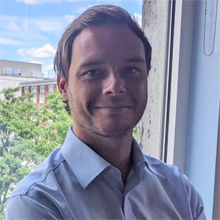 Billy Shallow
Manager, Smart Security
In his role, Billy leads ACI World's Innovation and Technology teams encompassing the World Airport IT Standing Committee as-well as the Smart security programme focused on improving security, operational efficiency and the passenger experience across the world's airports.
Before ACI, Billy worked at London City Airport for five years designing and implementing their security transformation programme. Billy then went on to lead consulting projects for 18 months working at King Abdulaziz International Airport Jeddah, Brussels Airport, Birmingham Airport and Belfast City on security and optimization programmes.
A British national, with a passion for operational improvement, Billy is a lean six sigma black belt. He sits on ICAO's working group on innovation, as-well as a number of industry groups. He holds a University of London Bachelor's degree in Management and Organizational Analysis.
PANELISTS SESSION
Virtual Conference Agenda 2020
25 November 2020 | 15:15 - 15:50 | Panel Discussion: Everyone on the same page: Convergence of cyber security and aviation security
As the aviation security sector increases its dependence on networks and IT technologies, this session will highlight the importance of integrating cyber security within aviation security strategies. Hear about some of the most challenging cyber security risks to airline operation systems, on board systems, aviation security processes and learn how these can be mitigated.