GLOBAL AEROSPACE SUMMIT
IS NOW OPEN
Hosted by Mubadala, the 6th edition of the Global Aerospace Summit taking place from 24 - 26 May 2022 at Emirates Palace, Abu Dhabi, opened its doors welcoming more than 1,000 C-level leaders, experts and specialists from across the aviation, aerospace, space and defence sectors.
Global Aerospace Summit 2022  has been a key platform for the signing of partnerships and collaboration agreements among leading organizations across the aerospace, aviation, space, and defence sectors.  
The Summit also highlighted the UAE's commitment to pioneering new technologies and the progress made in developing sustainable aviation fuel, the importance of the industry working together to achieve greater decarbonization and reach NetZero by 2050 and how aligning defence suppliers and customers in strategic partnership roles leads to improved defence capabilities, human capital development, cost savings and efficiencies.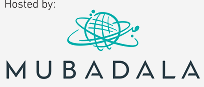 QUICK LINKS
Global Aerospace Summit Day 2 Highlights
Global Aerospace Summit Day 1 Highlights
Global Aerospace Summit Opening Day Promo