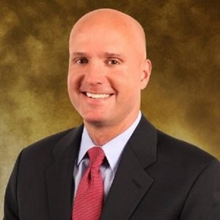 Steve Krein
Vice President Civil & Commercial Space
SPEAKER SESSIONS
Global Aerospace Summit Agenda
26 May 2022 | 10:40 | Space exploration as a driver for commercial space
Space exploration will evolve and grow due to declining launch costs and advances in technology. What can organisations and programmes do now to take advantage of new launch technologies? Will private companies determine the future of space exploration? Will there be a private space exploration economy in the next decade?
Global Aerospace Summit Agenda
26 May 2022 | 14:30 | NextGen Industry Leaders Panel & Networking in collaboration with AmCham
The benefits of working in the aerospace industry. What are the opportunities for young people? A panel of C-level executives who address the benefits of working in the aerospace industry, inspiring stories to share existing possibilities of pursuing internships or mentorship in multinational companies. Is there anything that could be done to assist progression of young people's career paths?