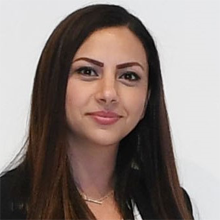 Ruba Fayez Abdelal
Project Manager - Transportation Systems Department
SPEAKER SESSION
Global Aerospace Summit Agenda
25 May 2022 | 10:00 | Working Group - Urban Mobility
Dedicated to the future of urban mobility, this special programme explores how the industry can accelerate the adoption of new technology, and how stakeholders must work together to make the UAE a pioneer market.
The working group will consist of a welcome and objective briefing followed by board room discussion addressing the challenges facing the roll out of AAM technology. The session will be asked to address the following issues:
How will we instill passenger confidence in AAM?
What infrastructure is needed for AAM?
How can the UAE be a leader in implementing Urban air mobility?