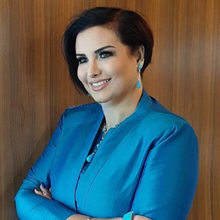 Nairouz Bader
CEO
SPEAKER SESSION
Global Aerospace Summit Agenda
25 May 2022 | 11:00 | Working Group – Diversity
The working group will consist of a welcome and objective briefing followed by board room discussion addressing the challenges facing organisations looking to increase diversity. The session will be asked to address the following issues:
How can we support the development of wider diversity initiatives?
How can the GAS agenda be structured to support diversity and drive more inclusive participation?
How can the UAE be a leader in diversity, and how can the Summit demonstrate that?