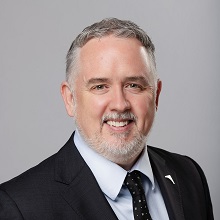 Rob Di Castri
Advisor
Rob is a highly accomplished executive, bringing decades of international experience in the business world to the RoyalJet leadership team, having held senior roles in leading companies and provided consulting services to leading corporations in various industries both in the Middle East and around the world.
He has an extensive background in private aviation and has spent many years in the UAE and GCC, joining RoyalJet in 2016 as CEO and recently becoming Advisor to the Chairman. In this time, he has helped take RoyalJet into a new era, overseeing the organization's strategic development and ensuring the entire RoyalJet team is on the right track.
Rob attained a Bachelor of Business Administration and achieved his certification as a Chartered Accountant in Canada.
SPEAKER SESSION
Global Aerospace Summit Agenda
25 May 2022 | 15:20 | Changes in travel patterns for business and HNWI
As business travel rebounds, what are the differentiators that will enable business operators to win and retain market share from airlines? How can the sector best demonstrate the flexibility, efficiency, safety and privacy that passengers require? How can the sector retain Covid driven growth, and capitalise on increasing demand in ME and Asia Pac? What is the market demand for supersonic? Is supersonic flight over land realistic or will long range travel be the stronger business case?