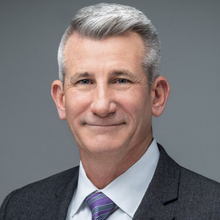 John Nicholson
CEO
SPEAKER SESSIONS
Global Aerospace Summit Agenda
24 May 2022 | 10:00 | Digital technology as the foundation of industrial growth - Sponsored by Yahsat
How is the UAE implementing digital tech to build the critical production base, and enhance in-country capabilities? What strategies are enabling success as a leading regional hub of strategic technologies and manufacturing while driving international market growth? How is technology leadership that is propelling national industrialization efforts? 
Global Aerospace Summit Agenda
26 May 2022 | 14:30 | NextGen Industry Leaders Panel & Networking in collaboration with AmCham
The benefits of working in the aerospace industry. What are the opportunities for young people? A panel of C-level executives who address the benefits of working in the aerospace industry, inspiring stories to share existing possibilities of pursuing internships or mentorship in multinational companies. Is there anything that could be done to assist progression of young people's career paths?