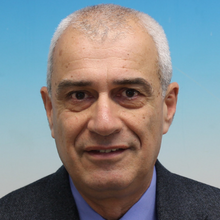 Jacob Rozmann
VP & General Manager, LAHAV Aero-Structures Division
SPEAKER SESSIONS
Global Aerospace Summit Agenda
24 May 2022 | 17:20 | Defence Industrial capability development and partnerships
What are the catalysts for defence and security industry growth? how can we accelerate the development of the UAE defence industry ecosystem and the skills base required for future growth? What are the industrial partnership programmes that will enhance foreign direct investment in the sector and create domestic partnership opportunities?
Global Aerospace Summit Agenda
25 May 2022 | 16:00 | Transforming supply chains to resilient and dynamic networks
How is the aerospace supply chain reshaping to meet global logistics challenges? How are technologies being implemented to enable future resilience to global shocks and more rapid responsiveness to supply chain pressures?