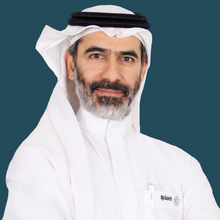 Eng Walid Abukhaled
CEO
SPEAKER SESSIONS
Global Aerospace Summit Agenda
24 May 2022 | 10:00 | Digital technology as the foundation of industrial growth - Sponsored by Yahsat
How is the UAE implementing digital tech to build the critical production base, and enhance in-country capabilities? What strategies are enabling success as a leading regional hub of strategic technologies and manufacturing while driving international market growth? How is technology leadership that is propelling national industrialization efforts? 
Global Aerospace Summit Agenda
24 May 2022 | 14:20 | Defence Stream Opening Keynote - Sponsored by SAMI
Capturing value and creating jobs though international partnerships and ventures. Highlighting SAMI's path to being a top 25 Global defence contractor by 2030.  Opportunities for collaboration and cooperation with regional and international stakeholders. Capitalising on a diverse and inclusive workforce to provide world class military products and services.