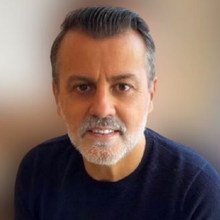 Dr. Mark Pierotti
Director
Dr. Mark j Pierotti has been in the aviation industry for 36 years. He is a Fellow of the Royal Aeronautical Society as well as a published author on aviation leadership. He holds a PhD in Aircraft Engineering & Operations, a Master's Degree in Aviation Management & a Bachelor's degree in Aeronautical Engineering, holding both an aircraft maintenance & pilot's license. Having held senior positions up to CEO & COO, Dr Pierotti started his career with British Airways, then moved onto Emirates Airlines, The Presidential Flight of Abu Dhabi, AJA Private Jets & is now a Director with Abi Dhabi Aviation (ADA) the largest helicopter operator & maintainer in the MENA region. Dr. Pierotti is also the MD of ADA Millennium one of the leading aviation consultancies in the UAE. ADA is one of Abu Dhabi's most important aviation companies that operate & lease both rotary-wing aircraft & fixed-wing aircraft from Abu Dhabi worldwide. ADA has aircraft placed in the GCC, Africa, Asia & Europe. ADA has a special capability as an Operator, Lessor, & MRO. They can assist both established operators and start-ups with the flight crew, maintenance crew & total technical solutions for both rotary-wing & fixed-wing aircraft. ADA is truly a UAE champion on a world stage, with ADNOC as their core customer supplying them with offshore helicopter operations.
SPEAKER SESSION
Global Aerospace Summit Agenda
25 May 2022 | 15:20 | Changes in travel patterns for business and HNWI
As business travel rebounds, what are the differentiators that will enable business operators to win and retain market share from airlines? How can the sector best demonstrate the flexibility, efficiency, safety and privacy that passengers require? How can the sector retain Covid driven growth, and capitalise on increasing demand in ME and Asia Pac? What is the market demand for supersonic? Is supersonic flight over land realistic or will long range travel be the stronger business case?