12 May 2022
Digital Technology as the Foundation of Industrial Growth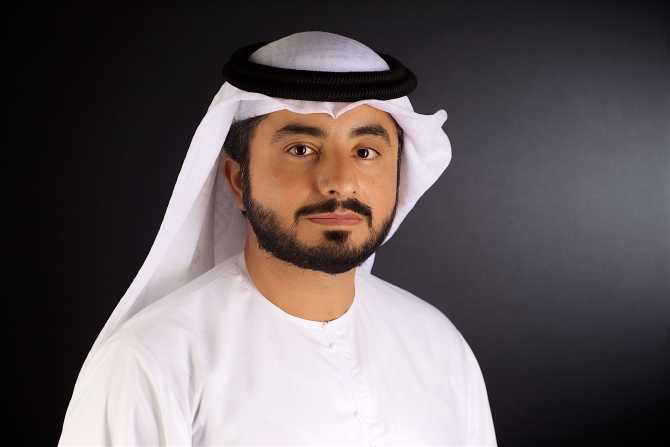 Click on image to download high resolution version
Interview with Ali Al Hashemi, Group Chief Executive Officer, Yahsat; an ICT leader, helming a group specializing in the provision of satellite digital services over 5 continents. Ali Al Hashemi shares his views on the innovations that will shape the aerospace sector in the years to come. 
What are the latest digital innovations that will have the most impact on the aerospace industry? 
Digital leadership is critical for business performance. According to a recent study, digital-driven organizations have delivered 2.6 times greater total returns for shareholders.  The aerospace sector is not an exception. Digitalization unlocks extraordinary value. But more importantly for the industry, digital innovation is critical for achieving three objectives: 1) enhancing operations through increased efficiencies 2) augmenting safety and security and 3) generating new business opportunities.
I would like to highlight here that the importance of satellite for the aerospace industry goes well beyond the provisioning of internet in-flight connectivity (IFC). Aircraft are complex machines that have evolved to become increasingly automated - not only to enable pilots to make better decisions and ease their load, but also to help operators increase productivity and efficiency.
Satellite enables different types of applications ranging from location tracking, to engine performance, and kerosene consumption, which are key to boosting aircraft performance, regulating maintenance downtime and cost. For this, terabytes of data are collected during each flight and in some critical cases, reported in real time to the ground. Satellite-based IoT for aircraft is set to witness significant growth over the next years, enabling real-time problem solving and generating huge savings of hundreds of millions of dollars for the industry. 
What steps are Yahsat taking to enhance the digital capabilities of talent in the UAE? 
As the UAE's flagship satellite operator, the Yahsat Group regards it as one of its primary responsibilities to establish the UAE as a global hub for space science and technology by building capabilities and supporting a scientific, legislative and business environment to attract the most advanced space-related initiatives.
We are committed to furthering the UAE's Space Agenda by training talented Emiratis in satellite engineering and aerospace sciences. By facilitating associations with highly experienced industry experts, Yahsat provides young engineers extensive exposure to the latest space technology trends and innovations, including those relating to the digital transformation of the sector. As such, the Yahsat Space Lab set up in 2017 has trained more than 30 UAE national interns in the last three years in developing and launching CubeSats to space. We continue to invest in education and in the development of the UAE's satellite curriculum in partnership with entities such as the UAE Space Agency, Khalifa University and Northrop Grumman. We are also providing on-the-job training and practical experience for interns and fresh UAE graduates through internships, satellite programmes and career placements.
Yahsat's rich experience in satellite communications and advanced space technology solutions makes it an ideal partner to drive the UAE's digital agenda for space. This is the primary reason why we have joined hands with the leading AI and cloud computing company, G42, to form a collaboration focused on advancing remote sensing and geospatial capabilities in the country. 
How can R&D in digital technology help bring greater benefits to the global aerospace sector? 
The global COVID pandemic led to unprecedented challenging times, when digital technologies offered the most reliable solutions, thus highlighting the importance of developing them. R&D in the sector has played a very important role, and needs to continue. The aerospace industry has to explore opportunities ushered in by new realities such as Internet of Things (IoT), Cloud Computing, Artificial intelligence (AI), big data and machine learning (ML). All these will enrich the current product offering and enhance efficiency within the support functions. This would make the sector more efficient, resilient and sustainable over the coming decades.
Both Yahsat and our mobility arm, Thuraya, have been very active in this market in the last few years and we have strongly invested and revamped our existing offering. Using our advanced network, we have developed terminals that cater to the aero market segment. These terminals have been certified for use on aircraft and helicopters such as H145 and H135 from Airbus. We have demonstrated our capabilities using the L-band powered Thuraya Aero solution to our key UAE government customers. By fulfilling its growing requirements for secure, always-on satellite based aeronautical communications and applications, we are looking to further expand our strong partnership with the UAE government. Such ongoing work is a testament towards Yahsat's ability and commitment to providing reliable aero mobility solutions to our customers. Going beyond traditional aircraft, we have also partnered to develop an L-Band-based, state-of-the-art communication solution for drones, which can be deployed not only for Command and Control but also for streaming videos and images.  We expect this to be only the start of a continuous and exciting journey towards more innovation and excellence in the industry.