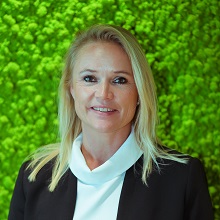 Anna-Karin Rosen
Managing Director, Saab ltd.
SPEAKER SESSIONS
Global Aerospace Summit Agenda
24 May 2022 | 14:40 | Offset and economic development panel
R&D innovation trends important to industrial cooperation and offset objectives. New priorities in defence, aerospace and space for OEM's, industry SMEs and suppliers, government delegates. The role of industrial partnerships in a post-COVID economic landscape
Global Aerospace Summit Agenda
25 May 2022 | 15:00 | NextGen Speed Mentoring - Sponsored by Safran
Mentorship is valued and sought after by young people. NextGen Leaders, in partnership with the Space Generation Advisory Council, is providing the platform for bringing industry leaders and young talent together. Students and young professionals will receive practical guidance and tips on how to kick start or advance their careers.