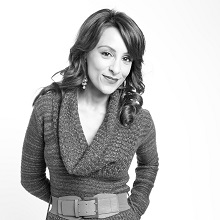 Amandeep Bhangu
International Presenter-Reporter
MODERATOR SESSIONS
Global Aerospace Summit Agenda
25 May 2022 | 10:15 | Becoming an aerospace start-up hub
Highlight the critical investments being made in Abu Dhabi as a global start-up hub for the aerospace sector. How are start-ups programmes bolstering the economy of the UAE and stimulating trade and economic activity. What are the key partners and how is new enterprise and technology playing a foundational role in Abu Dhabi's economic future?
Global Aerospace Summit Agenda
25 May 2022 | 12:20 | Destinus Hypersonic: a new class of fast
Exploring the development programme and capabilities of the Destinus hypersonic rocket airplane? What are the technology hurdles that have been overcome, and how will the platform fit into the aviation sector?
Global Aerospace Summit Agenda
25 May 2022 | 15:20 | Changes in travel patterns for business and HNWI
As business travel rebounds, what are the differentiators that will enable business operators to win and retain market share from airlines? How can the sector best demonstrate the flexibility, efficiency, safety and privacy that passengers require? How can the sector retain Covid driven growth, and capitalise on increasing demand in ME and Asia Pac? What is the market demand for supersonic? Is supersonic flight over land realistic or will long range travel be the stronger business case?