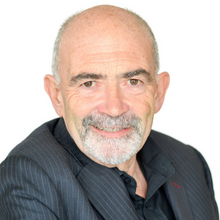 Alan Peaford
Editor-in-Chief
MODERATOR SESSIONS
Global Aerospace Summit Agenda
24 May 2022 | 12:40 | Sustainable Aviation Fuels
Supporting the commercialization of sustainable, alternate aviation fuels. How can we accelerate production scale-up of all commercially viable pathways, while simultaneously developing additional lower cost pathways? How can we drive technology development, production facility investment, and fuel production incentives globally? How can we develop a sustained and planned approach from policymakers to support and stimulate the ramp-up of SAF and green hydrogen production capacity?
Global Aerospace Summit Agenda
25 May 2022 | 11:40 | Growth markets - where will passenger demand rebound quickest?
Open skies and connectivity? Passenger levels are expected to recover by 2023, but what can be done to accelerate recovery? What are the growth geographies? How will fleet profiles change? How must efficient air traffic management and aircraft routing that minimizes fuel consumption contribute to sustainability drives?