THE LEADING AEROSPACE AND DEFENCE FORUM
The 6th edition of the Global Aerospace Summit successfully took place from 24 – 26 May 2022 at the Emirates Palace in Abu Dhabi, U.A.E.
The three-day summit brought together over 1,128 participants and C-Level attendees from the aerospace, space, defence and aviation sectors to facilitate global collaboration and partnerships, alongside 159 expert speakers that engaged the audience with 30+ hours of exclusive insights, panel discussions and workshops to help shape the future of the industry.
SHOW FEATURES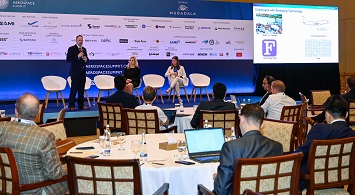 MENTORSHIP CLINICS
The interactive Summit programme included a dedicated start-up mentorship clinic lead by Aerospace Xelerated, and technology leadership briefings, focused on implementation of technology in the aerospace sector.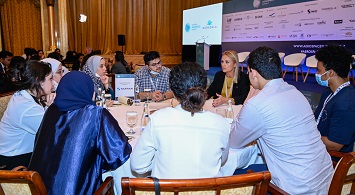 NEXTGEN LEADERS
NextGen Leaders is a programme created to support industry stakeholders discover the top talent for their business to drive the future of their aerospace, space, and satellite businesses.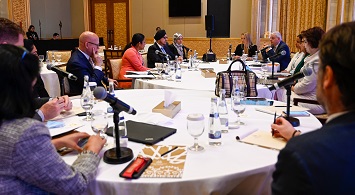 WORKING GROUPS
Collaborative working groups got together onsite and explored how the industry can accelerate the adoption of new technology, and how stakeholders must work together to make the UAE a pioneer market.
WHERE THE INDUSTRY MEETS
The Summit highlighted the UAE's commitment to pioneering new technologies and the progress made in developing sustainable aviation fuel, the importance of the industry working together to achieve greater decarbonisation and reach NetZero by 2050 and how aligning defence suppliers and customers in strategic partnership roles leads to improved defence capabilities, human capital development, cost savings and efficiencies. 
Join us at Global Aerospace Summit 2024 as we bring the industry back together to network, gain invaluable market insights and do business in one convenient location for 3 days!
HEAR FROM THE INDUSTRY
We spoke with Anna-Karin Rosen, Managing Director at Saab about the importance of attending Global Aerospace Summit, as well current key trends in the industry.
Hear Kuljit Ghata-Aura, President, Middle East, Turkey & Africa at Boeing talk about Global Aerospace Summit and key topics discussed over the 2-day event.
Mikail Houari, President, Airbus Africa & Middle East talks about his experience at Global Aerospace Summit 2022.